If you are tired of the frustration and disappointment of dating, are ready to find the right partner, and yet don't want to settle for just anyone, you have come to the right place! At Conscious Dating and Relating, we pride ourselves on providing quality love coaching products and services that provide RESULTS, meaning, getting you into the arms of an amazing partner, who will love you just as you are without any further delay.
No matter what you're current situation is, whether you are dating or not, no matter how many times you feel you have tried and failed to attract love into your life, we are confident that there is someone out there that is just perfect for you, who is also looking for you even as we speak, and we'd love to provide you with the tools,  roadmap, and support to find them and create a conscious partnership with them as soon as possible.
WHO ARE WE?
Who is Jen Yaker?
Hi, I'm Jennifer Gaynor-Yaker, and I am a best-selling author and relationship and Los Angeles dating coach.  I live in Los Angeles, but have helped singles all over the world  easily attract the love of their lives via Skype and FaceTime.
What qualifies me to coach others in this area? Sure, I have a relationship coaching certification as well as several other life coaching related certifications (such as mastery certifications in EFT, NLP, and hypnotherapy), I've attended dozens of seminars and read umpteen books on the topic, and coached many people in this area over the past few years, etc.  I'm also one of a handful of people certified by Alison Armstrong as a dating coach. But what really  qualifies me is I am  walking testimonial to the work I do. Just a few short years ago, I was in my mid-30's, broke, single, and miserable, and wondering "where is he already?!" (a la Charlotte from Sex In The City). I knew I had things to offer in a relationship and couldn't for the life of me figure out why the "One" seemed to elude me when some of my friends had teenage children already! But I was determined, and I decided I was going to figure things out, and I am happy to report, I am now married to an AMAZING man who shows me every day just how much he adores me, and I couldn't be happier. AND, I have since helped dozens of others to attract the love and partners they  seek into their lives too!
How did I go from being a single, broke, miserable, hot mess of anxiety in relationships to co-creating  an awesome relationship and having a flourishing and successful business?
I was willing to admit that I was the common denominator in all of my relationships.
I was willing to seek support from qualified experts I felt a connection with.
I was willing to examine the root causes of why I kept manifesting the same pattern in my relationships over and over again, like some sort of sick Groundhog Day scheme.
 I was willing to consider that things could be different and committed to doing whatever it took to "figure things out" in the relationship department. It worked, and I am happy to share this information with you too; if you are ready to find an amazing  partner, sooner, rather than later!
Want to know the best part?
I'm not special. Anyone can transforms their love life, by being open to the possibility that things can improve, being willing to do the work to get there, and empowering themselves with the proper tools (like advanced communications skills).
I LOVE getting emails from people telling me they have met the love of their lives, and even better, that they are getting married! Want to be next ? CLICK HERE TO GET STARTED.
Who is Rich Yaker?
Richard Yaker was born in Fair Lawn, New Jersey and has a degree in Electrical Engineering from Columbia University. He was one of the original "Silicon Valley" programmers and is also a law of attraction and love coach – and a darn good one at that. In fact, Rich has taught me much of what I know about the Law of Attraction. The second I saw his picture I knew he would be one of my teachers and I was right, Rich truly walks his walk, down to his twice daily meditation practice. He specializes in helping people identify and release areas of resistance to what they want. Once a young widow, he used his own coaching techniques to manifest true love not just once – but twice in his life (against popular opinion) , and enjoys sharing his philosophies and techniques with others so that they too, may manifest love.
On Richard and Jennifer Yaker's first date, Jen got a  bit nervous and started to ramble on. Rich  took Jen's hand and told her they would not be in competition with each other;  they would be a team. And they have been a team ever since, in life, marriage, and now business.
Early on they knew they wanted to help other singles looking for love find their soul mates. Conscious Dating and Relating is the vehicle to share knowledge that will help other soul mates unite world wide.
Here's what people are saying about love coaching with Jen and Rich: (CLICK HERE).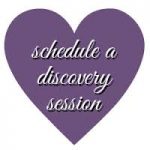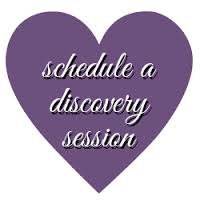 Rich's story of meeting Jen: 
Since the death of my first wife I had been on a journey of self discovery and doing the inner work.  During this time I had attempted to date, and when it didn't go well I had stopped, planning on waiting till it felt more right. I had long ago decided Internet dating wouldn't work for me, so I had taken myself off all other Internet dating sites, and left my profile on this free dating site just as a message to the Universe that I thought I was ready and only went on it  when I wanted to play and look at profiles.
It was a Saturday night and I was home alone. I decided to browse the dating site as my entertainment for the evening. I had occasionally done this in the past. I'd browse the site until I came upon a girl that was attractive and send her an email. 
No attachment to whether the girl even responded. But truthfully I knew I wasn't inspired most of the times when I'd email a cute girl, by what I'd write and then their lack of response validated that it wasn't right. 
But this time was different. When I saw Jen's picture and checked out her profile I knew just what to write. Her timely response supported and fed my feeling that I was headed in the right direction. Our continued comfortable flowing email conversation felt effortless and natural. Just before our first phone conversation I was inspired to write a post on the Abraham-Hicks forum entitled "Love at First Email?" letting my community know I thought I might be onto something special. I do not tell puns, I don't really find them funny, but was inspired to start our first phone conversation with a pun based on my name and one of our early email conversations. Surprise, surprise (NOT) this turned out to be the perfect thing to say. That first conversation lasted 4.5 hours and every interaction we had went smoothly from there, and continued that way on all our subsequent conversations leading to meeting her in person. The synchronicities continued as we talked and txted more and more leading up to our first physical rendezvous. It felt so surreal how right this felt even though we hadn't met yet.
When I arrived at the restaurant for our first date, she was already there. She was/is beautiful. Realizing that in addition to our great connected inspired uplifting conversation, that there was also physical chemistry made this very special. The night went very well ending with us playing on swings on the beach and having a conversation about being team mates. Our second date was the next day, and we quickly started spending lots of time together.  The combination of comfort and excited desire, along with how smoothly things were going between us and around us, shortly led to conversations of living together and marriage. Everything about us was right, and felt great. On the one year anniversary of that first date, we ended up back at the same swings and I proposed.