"Love Yourself, Deeply and Completely"
A Journey to the Radical Self Love That Will Transform Your Life

Are you aware of the ways that your level of self-love affects what you attract into your life?
Our relationships, our health – even our bank accounts – often directly mirror back to us the degree to which we love ourselves at our core.
In the movie version of Louise Hay's "You Can Heal Your Life", Louise says "I've worked with thousands and thousands of people, and I can sum up the root of everyone's problems in one sentence: they don't love themselves enough".
Many of us were not taught to love ourselves well in our lives, but you CAN learn to love yourself DEEPLY and COMPLETELY, no matter what your level of self-love is right now.
I Invite you to  give your self the greatest gift of all and join certified life and relationship coach and best-sellling author Jennifer Gaynor-Yaker as she guides you through a proven process to help you love yourself, deeply and completely, once and for all.
Here is what you will get from this unique 2-hour teleclass:
– Identify your blocks to loving yourself
– Learn how to re-write the script and uplevel your self love
– Integrate and ground your new self-love story into your mind, body, and soul
– You'll learn how to use EFT (Emotional Freedom Technique, also called "tapping") to help you dissolve your self-love blocks and embody true self-love
– Receive a relaxing guided meditation to help you reinforce your new-found self-love that you will have to support you forever and ever!
– We will complete our teleclass with some live spot-coaching and/or a Q&A period.
You can read about one women's journey to self-love with Jennifer Gaynor-Yaker here in an unprompted blog:
http://raisingcatandbug.blogspot.com/2013/12/all-you-need-is-self-love-part-2.html
NEXT WORKSHOP DATE: July 13th, 2016 from 6-8 pm PDT.
Investment for the the life-changing gift of self-love:
Value: Infinitely priceless
Your price today: only $97
*because YOU ARE WORTH IT
This call will be recorded and sent out to all the people who sign up, so you can either attend live, or listen at a later date (though live attendance is strongly encouraged). You will also be sent a video showing you how to do EFT.
LIMITED TO THE FIRST 100 PEOPLE WHO SIGN UP.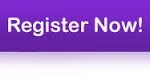 What people are saying about working With Jennifer:
"There are a lot of workshops focused on singles. Most offer miraculous results, few deliver. Jennifer Gaynor-Yaker however is the exception to this rule. Her manner is straight forward, with practical real world suggestions as to why your love life isn't quite where you want it to be but more importantly how to get it there.
With her open and honest approach the Manifesting Love Workshop  answers the difficult questions. You know the one's we have all wanted to ask. This two-hour workshop packs in so much practical information. When you walk away you can immediately put into action what you have learned. She'll share her story and through fun and insightful exercises you will gain an understanding of what you have been doing, but most importantly what would get a better result. But most important of all, it will get you thinking!
I have had the privilege of working with Jennifer privately. I had wanted to change my dating patterns and improve my romantic relationships. I am happy to report that not only has my romantic life done a complete turn-around but my other inter-personal relationships as well!
We are very, very fortunate to have the opportunity to experience Jennifer in this more intimate setting. So join us won't you?
Please use the link above to register for the event.
I'll see you there!"
Carol Mallier