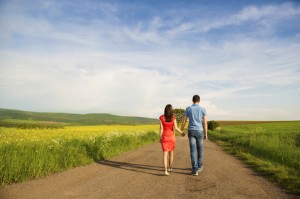 Do you know you want to be in a relationship, yet are frustrated with searching for love? Would you love to be in a loving partnership with someone special, yet you are tired of going on date after date that seems to go nowhere? Or maybe you haven't been on a date in awhile. Whatever your situation is, we can help. If you (or someone you know) is ready to attract their ideal partner sooner rather than later, the best way to begin is by applying for a complimentary, no obligation, Discover The Fastest Path To Your Soul Mate Session  with one of our coaches.
Our philosophy is that dating shouldn't be about playing games, rules, or being someone you are not. In fact, we know there is someone out there right now, who will love you just as you are, and we have made it our business to help you meet them as soon as possible. The great news is, this process can even be fun with the right mindset!
Here is what you will get from the session:
– Create a sense of clarity about the type of man/woman you really want to attract
– Find out the essential building blocks to attracting the man or woman of your dreams.
– Discover the #1 thing stopping you from having the relationship you really want.
– Identify the most powerful action steps that will move you towards the relationship you truly desire.
– Complete the consultation with the excitement of knowing EXACTLY what to next to do next to create and maintain the relationship you TRULY desire!
Ready to GET STARTED? Click here!