Becoming a Soul Mate Magnet™ consists of 4 Modules. Each module will guide you through a key step proven to help you easily attract the right partner for you into your life.  
PLUS, you will get these exclusive bonuses:
1) A private 1-on-1 "Attract Your Soul Mate" 55-minute laser coaching session with Jen or Rich (a $250 value) where you can receive support from one of us on any area of your love life. 
2) Membership to a private Facebook group visible only to members of Becoming a Soul Mate Magnet™ where you can get/give support and share celebrations, ideas, and successes.
3) The "Love Yourself Deeply and Completely™"  workshop – learn to love and accept yourself once and for all so others can easily mirror that love back to you! (a $197 value)
4) A live Q&A call with Jennifer where you can get support with the program and get your questions answered. (TBA via email) 
WHERE: The comfort of your own home via phone and computer.
WHEN: All program materials are available as an instant download, you will have access as soon as your register!
A $997 value
Regular Price: $249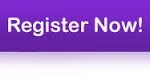 PROGRAM DESCPRIPTION:
Do you long to be in an intimate, supportive partnership with someone who really gets you?
Do you know you have a lot to offer in a relationship. but feel stuck and frustrated because you just can't seem to find the right partner?
Do you ever worry all the good ones are taken, you are too old, or that it will never happen for you?
If so , I understand, because I was there myself. And what you should know is something that I was told when I was single and frustrated , wondering where in the heck my partner was, especially when it seemed like almost everyone else I know was coupled up. I would cry myself to sleep at night, wondering if something was wrong with me, or what I was missing:
Here's the good news: I believe there is a lid for every pot.
No matter how hopeless you may feel in this moment, the truth is; if you have the desire to be in an intimate partnership, it is there for a reason, and the reason is that the desires of our heart are meant to be fulfilled.
What I know is, that right  now, on the planet, there is a partner out there who is the best possible match for you.
What I also know, is that this partner is looking for you, as much as you are looking for them.
If you are having trouble believing that at this moment, that's ok. You can borrow my confidence for you.
What I want for you, is to find them as soon as possible.
I know first hand what is possible when you discover your ideal partner – everything in your life can change for the better –  and I want you to know what that is like, too!
Here are just a few of the benefits I and other people living with their soul mates are experiencing in this very minute. 
an increase in well being and health
increased prosperity and career or business success
more fulfilling sex life
a built in best friend
someone you know you can depend on when sh*t hits the fan
more peace
more freedom
spontaneous smiles and many, many happy, happy memories.
You see, meeting your soul mate isn't just about finding your partner and being happy with them. It's what you will be able to create together, and the gifts you will offer the world when you come together in partnership.
If having type of relationship speaks to you, then I invite you to join Becoming a Soul Mate Magnet™, so you can find YOUR person without further delay.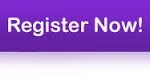 FAQ
What are the classes like?
Each class focuses on a different aspect of assisting you with magnetizing your soul mate into your life.
Module # 1 – "Believing in Soul Mate Love™" .
Your beliefs create you reality. In this module, you will identify what beliefs you have that having been keeping your soul mate away, as well as  suggestions of how to release the old, limiting beliefs, and adopt new, more powerful, empowering ones. Includes a video, worksheets, a recored audio call, and the "Believing in Soul Mate Love" guided meditation set to sound healing music.
Module #2 – "Calling In Your Soul Mate™"
In this module, you will learn how to do a "soul call" and call in your soul mate on the inner. Includes a recorded audio call, worksheets, and a guided meditation set to sound healing music.
Module #3 – "Finding Your Alignment With Soul Mate Love™"  
Did you know there are three levels and four aspects to alignment, and that 95% of what you create and attract into your life is directed by the subconscious mind?! IN this module you will learn how to align on all 7 levels and get your subconscious mind working for you instead of against you!
Module #4 "Becoming a Magnet For Soul Mate Love™"
In this module you will learn action steps you can take to turbo-charge your soul mate magnetizing powers!
Bonus Module: "Love Yourself Deeply and Completely™" Workshop
All of our relationship act as mirrors for our belief about ourselves and relationships. It is extremely difficult (if not impossible) to attract a quality, loving partner, into your life if you don't love yourself. In this workshop you will be taken through proven exercises to learn to love yourself, once and for all!
Do I need to attend each class live? 
You will have instant access to ALL of the program materials upon joining and can work the program at your own pace.
How do I access the content?
When you sign up you will choose a name and password. Be sure to make a note of your name and password, because you will need it to log in!
How do I join the secret Facebook group?
Once you join the program, you will be sent an invitation to join the group.
What is the refund policy?
If, within 48 hours after joining,  you no longer wish to be a member of the program, you can request a refund in full. No refunds will be issued after 48 hours.
 How do I redeem my private 1-1  "Attract  Your Soul Mate™" laser coaching session?
One you have completed all the modules, and turned in your assignments, you will be sent a link to schedule your private session.